We work with the world's
best

brands.

Only products we love, trust, and would put on our own skin make the cut.
Our criteria
1 
Clean ingredients
All products meet our Clean Standard and do not contain ingredients which could be harmful to our skin, overall health or the environment. That's non-negotiable.
2 
Effective formulations
Clean ingredients is our starting point, but we also ensure that the products work, deliver results and solve skin concerns. We test every product obsessively for its efficacy before we recommend it.
3 
Innovative brands
We partner with progressive brands, on the quest for constantly innovating on ingredients, formulations and sustainability across their supply chain.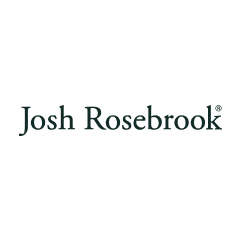 It's not hard to see why this luscious, all-natural line of skin saviors has a cult following. Utilizing the finest certified organic, organic and wild-crafted ingredients, Rosebrook initially created products for his own use – with no intention of selling them – but then miraculous results led him to share his range with the world.

With a focus on efficacy and purity, Rosebrook now works with a team that includes industry-leading natural cosmetic chemists and herbalists to conceive, test and perfect his formulas. Only when it meets their uncompromising standards do they share these creations with the world.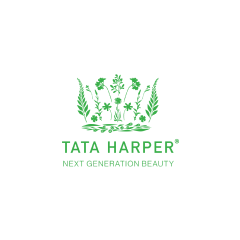 A pioneer in natural luxury skincare, Tata couldn't find 100% natural products that were up to her impeccable standards of efficacy, quality, and purity. So she started Tata Harper Skincare to make them.

Clean to the extreme and delivering dramatic results without compromise, Tata Harper pioneered the ever-growing farm-to-face obsession. With each formula developed and small-batch produced on their Vermont grange, you can expect phenomenal results without synthetics - carefully created by a dedicated team of beauty engineers. The undisputed 'Queen of Green', Tata's super-natural skin care has bewitched beauty editors, award panelists (it's scored hordes of coveted 'Best in Beauty' awards) and countless devotees.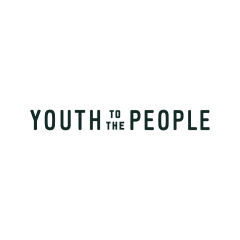 Powered by superfoods and perfected by science, Youth To The People prides itself on carefully crafted formulas made from antioxidant-rich leafy greens (think: spinach and kale), as well as beneficial vitamins and other proven, natural sources of youth-preserving goodness.

Inspired by the women in their lives – not least their grandmother Eva, who was a pioneer in pro-level skin care – co-founders (and cousins!), Greg Gonzalez and Joe Cloyes set out to further their family's legacy of innovation by developing plant-based formulas of unparalleled quality. Hailing from California, this eco-conscious, philanthropic brand is committed to harnessing nutrient-dense superfoods that have an impact on your skin's health and less of one on the environment.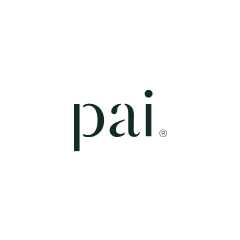 When Pai Skincare founder Sarah Brown's skin became irritated, hyper-sensitive and acne-prone out of the blue, she set about creating a skin care line that would let her take back control. Let down by countless products claiming to be 'hypoallergenic' and 'organic', Sarah created Pai Skincare, designed to nourish sensitive skin without irritating it.

Proudly formulating and manufacturing their products themselves in their London HQ, Pai owns every step of the journey – from sourcing all of their organic ingredients to obsessing about how they're stored. The pure, potent line is as luxurious as it is gentle, brimming with organic ingredients that will soothe even the most distressed complexions.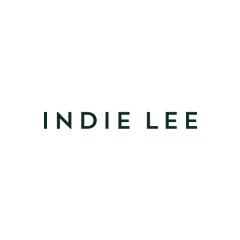 In 2008, Indie Lee was diagnosed with a life-threatening brain tumor that doctors felt could be environmentally derived and attributed to something as simple as what she was putting on her skin. This was her awakening. After surviving a successful surgery, she embarked upon a new journey, Indie Lee skincare - a clean beauty line dedicated to educating and empowering others to live their healthiest life.

Today, Indie Lee sources the world's finest ingredients from nature and marries them with technology available in personal care today. The result is high-performance products created with ethical choices and without sacrificing safety.

Committed to creating change and building a like-minded community, Indie Lee is grounded in nature, supported through science and inspired by life.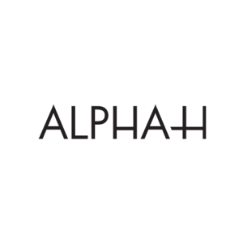 Alpha-H is renowned for its ability to transform your skin, build its resilience and safeguard its health and vitality for life. Sustainably made on Australia's Gold Coast, Alpha-H is the gold standard in clinically sophisticated, results-driven, corrective skincare.

Michelle Doherty founded the brand after years of battling her own blemish-prone visage, and pioneered the use of Glycolic Acid in skin care, with the industry-adored Liquid Gold earning Alpha-H a serious cult following.

Today, Alpha-H is the Acid Authority and offers a complete range of Accelerating Acids perfected by combining the optimal combination of acid concentration and low pH for maximum bioavailability, optimized delivery systems and efficacy.
Oliver Sweatman and Emily Doyle, two friends with a shared passion for natural skincare, founded Ursa Major in 2010 with a clear mission: to create effective skincare products that were clean and natural. Both Oliver and Emily were frustrated with the lack of transparency and integrity in the skincare industry, and saw an opportunity to make a difference. Drawing inspiration from the constellation Ursa Major, which symbolizes strength, courage, and leadership, they set out to create products that would reflect these qualities.

Ursa Major's commitment to using natural ingredients, promoting sustainability, and being transparent in their practices has made them a leader in the clean beauty movement. Their products are designed to help people feel confident and empowered in their own skin, embodying the strength and leadership that the brand stands for.

Thanks to Oliver and Emily's dedication to creating effective and responsible skincare solutions, Ursa Major has earned a loyal following of customers who appreciate the brand's commitment to quality and integrity.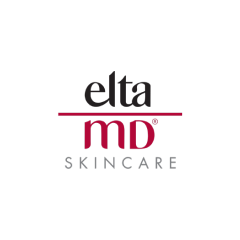 Elta MD is obsessed with sun care. It's made them the #1 Dermatologist-recommended professional sunscreen brand. In fact, more dermatologists use EltaMD personally than any other professional sun care brand.

They formulate all of their sunscreens with zinc oxide, a natural mineral that acts like a shield, protecting your skin from the widest range of UVA and UVB rays. And because sunscreen is most effective when used every day, they design all of theirs to be silky and blendable and sheer.

Backed by their medical heritage, they've spent the last 30 years working with some of the best dermatologists in the country to develop safe and effective products.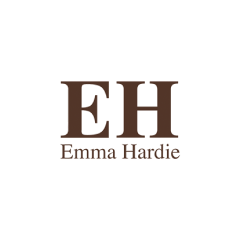 In 1996, Emma Hardie introduced her unique Natural Lift and Sculpting Facial, which set the beauty industry abuzz with praise for its miraculous ability to firm, plump and enhance skin's resilience. Emma's passion stemmed from her own experience – she suffered from a long and debilitating period of illness, which left her with wasted muscles, and the determination to forge her own, naturally-focussed path back to strength and wellbeing.

Her new mindfulness not only benefited her body – but her skin – and Emma Hardie Skincare was born; a capsule collection of multi-purpose products, developed for use with prescribed application techniques so the woman at home could indulge in an everyday facial.

Her best-selling Moringa Cleansing Balm is totally deserving of its (never-ending list of) accolades; moringa seed is at the heart of Emma Hardie's range – a renowned tissue-strengthener and potent source of skin-essential vitamins, minerals and antioxidant-rich phytonutrients which help to rehabilitate dulled skin and recover its youthful vitality.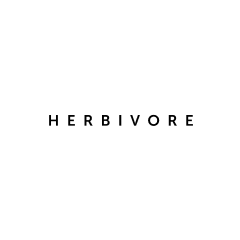 Beginning in a Seattle kitchen, Herbivore was founded by husband and wife Alex Kummerow and Julia Wills with a mission to create all-natural skin care that delivers tangible results. Inspired by crystals, colors, or even co-founder Julia's favorite Hibiscus tea, every concoction is a work of art with gorgeous colors, delicious scents and a unique backstory – most of the products are still conceived in the Seattle kitchen to this day.

Steering clear of synthetics and fillers, they ensure every ingredient within their formulas is of the highest quality – think: plant-based food-grade essential oils, GMO-free soy wax – and has a specific purpose. The result? Highly active, concentrated and efficient products that work to improve both your skin and wellbeing, from beautifully fragrant face mists to luxurious facial oils.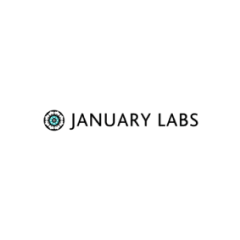 January had a passion for skin care for as long as she can remember. As a child, she was inspired by her grandmother who encouraged her to experiment with the ingredients she kept in her pantry and fridge to make face masks. Her palette consisted of avocado, yogurt, honey, sugar, olive oil, lemon, you name it. By the time January was in her early twenties, she was a connoisseur.

Her passion has become her life-long obsession with beauty products and healthy skin. Through her professional career in product development and as a licensed aesthetician, she saw a need for simpler, purer products with much greater transparency about their ingredients.

Today January Labs has a small but mighty range of simple, highly effective products.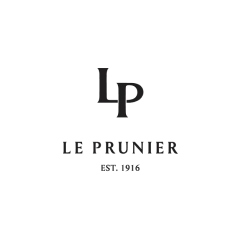 In 2017, siblings Jacqueline, Allison and Elaine Taylor collectively founded Le Prunier, an organic beauty line based on The Power of Plum™. The sisters built Le Prunier from an ancestral legacy with their great grandfather who farmed the rich soils of Northern California, laying the seeds for four generations of family-operated farming. At the heart of the harvests, luscious purple-red, California plums.

While maintaining the family's sustainable, organic farming practices, the Taylor sisters unlocked the extraordinary beauty benefits of this powerful fruit. Handcrafted from the Taylor's sun-drenched plum orchards, Le Prunier Plum Beauty Oil is a most precious and powerful oil for face, body, and beyond. Today, the sisters carry on the farm's legacy with a 4th generation perspective—tradition meets innovation.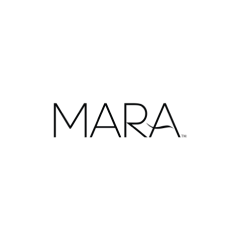 Founded by beauty editor and TV host turned beauty entrepreneur Allison McNamara, MARA harnesses the incredible nutrient powers of the sea to bring the benefits straight to your complexion. MARA is the last four letters of McNamara's last name and means "sea" in Gaelic, but the brand name was actually first inspired by the Sea of Marmara in Istanbul, Turkey, where the concept of MARA was born.

Mara spent two years developing their proprietary algae blend, which they source sustainably via wild collecting in France and Ireland, that's clinically tested to plump, firm, and smooth. This efficacious blend serves as the base for all of their formulas, to which they combine with clean actives and synergistic superfoods to transform skin while keeping you glowing.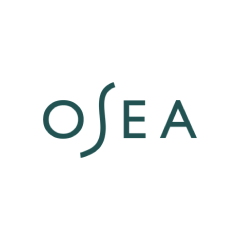 Way ahead of its time, Osea was developing Clean Beauty products before there was Clean Beauty. In the 1980s, almost everything in the skincare world seemed to be made with artificial fragrances, dyes and synthetic ingredients, and none of it worked very well. Jenefer knew she could do better.

Borrowing from her grandmother's wisdom and connection to the sea, she started mixing her own formulas and became increasingly interested in the healing properties of seaweed, filling her bathtub with all sorts of kelp and tapping into some of the secrets the ocean held. It was from those bathtubs that OSEA was born.

This California made, 100% vegan brand, uses seaweed —rich in vitamins, minerals, and nutrients in all their formulations, sourced from all over the world based on what clinical activity it's proven to have. That is the ethos of OSEA and they pour it into every bottle and jar.
Georgie Cleeve founded Oskia after witnessing first-hand the skincare benefits of MSM, more commonly known as the 'Beauty Mineral'. A natural form of organic sulfur, MSM boosts collagen production, promotes circulation and helps decrease inflammation for a brighter, younger looking complexion.

MSM acts as a key ingredient in every Oskia product. Made in the UK in their own laboratory and factory in the rolling hills of Wales, their effective formulations are designed using clinical bio-available or cellular nutrients and high-tech bio-actives (including plant stem cell technology, peptide complexes, anti-oxidants, enzymes, prebiotics, botanical extracts and floral oils) to combat all the key concerns associated with aging and the impact of lifestyle and the environment.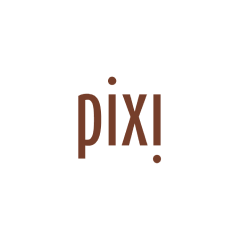 Created over 20 years ago and launched in their flagship boutique in London, Pixi has a loyal worldwide following thanks to its pure, awakening and skin-loving products that create a naturally radiant "just had a good night's sleep" look.

Pixi's mission is the same now as it was on the first day the Pixi boutique opened: to enhance your natural beauty with skin-friendly extracts with their phenomenal budget-friendly formulas.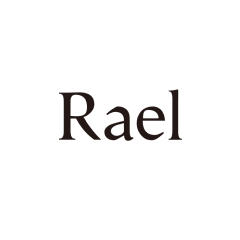 When CEO Yanghee Paik moved to the United States from South Korea, she was shocked by the lack of quality feminine care products. Most of the products she saw contained harsh chemicals or the natural products she found didn't work well. Yanghee partnered with two other South Korean women to found Rael and bring their holistic approach to the U.S. market.

The founders brought together cutting-edge South Korean technology and high-quality organic materials from the U.S. to create their line. After seeing great success from their sustainable feminine care line, they expanded into skincare. Rael is on a mission to empower women globally to take control of their everyday self-care.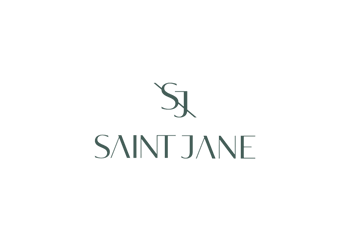 Suffering from sensitive, stressed skin, Saint Jane Beauty founder, Casey Georgeson, decided to create this brand with her own skincare needs in mind. With the highest quality standards and formulas that perform time and time again, Casey discovered a powerful and effective way to combat skin irritation with luxurious, clean blends of potent botanicals.

Saint Jane Beauty's name is inspired by an actual Saint from the 1500s, who dedicated her life to healing women. With this principle in mind, every botanical blend in the line was formulated to calm and soothe even the most sensitive skin issues. This healing-centric approach to beauty is what has made Saint Jane one of top brands in the industry.

Shay Paresh created her company, SHAYDE, to fill in a major gap in the beauty market. After years of working in media, Shay realized that most brands in the beauty industry ignored the needs of people with darker complexions. Shay herself struggled with acne scars and hyperpigmentation and wanted a product that was specifically designed for melanin-rich skin like her own. She decided to create her skincare line with this underserved market in mind.

Shay worked with some of the best chemists in the world to create SHAYDE's science-based formulas that specifically address the unique needs of darker skin complexions. It took her almost half a decade to perfect these 100% vegan, antioxidant rich formulations, but it was worth the wait.

Fatma Shaheen founded Skin Design London because she wanted to bring together the prescription and luxury skincare worlds. Fatma's revolutionary skincare formulations have earned her awards and the worthy title of "Skin Savior" by Vogue Italia. With over a decade of experience in the industry, Fatma has mastered the art of knowing what the skin needs and what works.

The core philosophy behind Skin Design London is all about skin wellbeing and health, using a balanced edit of cosmeceutical essentials. Providing clinical-style results without the downtime, Skin Design London's advanced blends are like a 'skin clinic in a bottle'.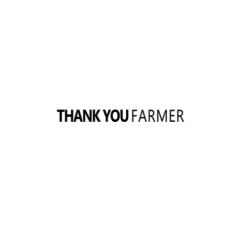 Thank You Farmer was founded by a team of skincare experts in Korea who wanted to create a line of products that would nourish and protect the skin from the harsh environmental elements that are common in the country.

They work with farmers to source high-quality ingredients, and use their knowledge of traditional herbal remedies to create effective, gentle formulas. Each product is designed to help restore the skin's natural radiance and protect it from future damage.

Mount Lai was founded by Stephanie Zheng, who was inspired by her grandmother's skincare rituals and the principles of Traditional Chinese Medicine.

She shared the practice with her granddaughter as generations have before, so Stephanie learned the importance of nourishing and healing the skin from the inside out, and she brings those same principles to her skincare line.

Named after Mount Penglai, a mountain range with jade deposits well-known in Chinese mythology, Mount Lai focuses on wellness and healing by combining traditional Chinese medicine practices with modern beauty products and eco-friendly skincare solutions.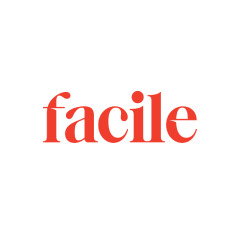 Board-certified dermatologists, Drs. Nancy Samolitis and Danielle Nadick Levy wanted to make professional skincare accessible to everyone.

They worked with a team of experts who are also passionate about providing safe and effective skincare solutions to develop a range of in-clinic treatments and at-home products that are designed to address a variety of skin concerns, from acne to aging.

The name "Facile" reflects their commitment to providing easy, convenient solutions that work for everyone.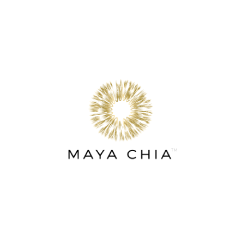 Susanne Norwitz, the founder of Maya Chia, has always had an interest in skincare as the daughter of a plastic surgeon. As a fan of clean beauty herself, Susanne left behind her job in political speechwriting to create a brand that redefined the standards of the clean beauty movement. The brand relies on strict peer reviewed studies to formulate their products, rather than leaning on slick marketing strategies.

With every product sold, Maya Chia gives back to the people of Central America as the Corporate Sponsor of Adopt-a-Village Guatemala, a cause close to Susanne's heart.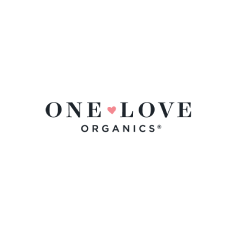 Founded by Suzanne LeRoux in 2010, One Love Organics was born out of a desire to give people access to clean, sustainable, and enjoyable products to use. Quality is One Love's priority as they ensure all products are made without fillers and are rigorously tested to be as efficacious as possible.

All of the products are made in small micro-batches to ensure unmatched freshness and quality for truly transformative results. One Love is one of the few brands with the ECOCERT certification, their lab undergoes rigorous evaluations to ensure that they continually meet the highest quality, certified organic, and environmentally friendly standards.

Bask Suncare was founded by Mike Huffstetler and Brittany Stone with a mission to revolutionize sunscreen and make it enjoyable to use. Inspired by a personal loss to skin cancer, Mike started a nonprofit called the Skin Protection Foundation (SPF) to provide sunscreen for free. As they looked for a brand partner, they realized the sunscreen market lacked innovation and quality ingredients. Thus, they set out to create a better sunscreen by surveying over 50,000 people and running 63 focus-grouped product iterations, resulting in a formula loved by 95% of wearers for its feel and winning the "blind feel test" against leading SPF brands 90% of the time. Bask empowers people to enjoy the sun responsibly with products that are not only better for them but also for the world.